4 tags
"I mean, have you seen a 2G, 3G or 3GS screen recently? You'd think you have some..."
– Max Rudberg, iOS subdued
4 tags
Psychological Pitfalls And Lessons of A... →
Very open and poignant article by Aza Raskin about his experience founding Massive Health. I have been considering a similar path lately, and hearing down-to-earth recounts like this is really eye-opening.
3 tags
Congrats! The Back-Slappy Nature of Social Media →
Hunter Walk: The "congrats" tweets: They need to stop. The examples which Hunter describes happen all of the time—but really, what's the big fucking deal? My problem with this article is in the title: Of course the "Nature of Social Media" is "Back-Slappy." Social media is a platform for sharing and communication with a proclivity to exercising ego and...
2 tags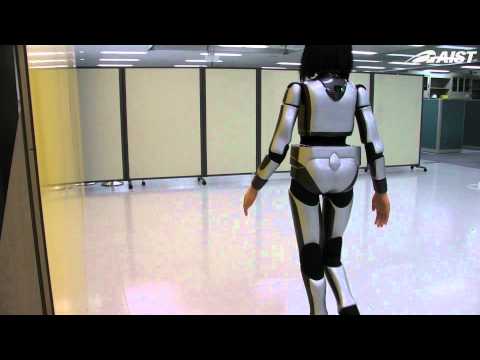 4 tags
Everything announced at the Google I/O 2013... →
Nice roundup from TNW.
3 tags
The ustwo™ Pixel Perfect Precision Handbook 2 →
If the first was any indication, this is required reading for both new and experienced designers. Almost a year and a half after the first release of the PPP handbook - we still love pixels. It seems like you do too as we've had some great feedback. We've been working hard to make it bigger, better, and more useful.
2 tags
3 tags
The future of iOS design? →
Tim Green takes a look at the progression of popular iOS apps as a potential clue to the level of "flatness" that iOS 7 will introduce.
5 tags
4 tags
4 tags
3 tags
Adobe Photoshop CC Features →
Top of the list for almost every designer I know: "Editable rounded rectangles."
2 tags
4 tags
3 tags
"You want it, too: brain scan studies reveal that the sight of an attractive..."
– NYT: Why We Love Beautiful Things
5 tags
modern.IE →
Microsoft released an amazing set of tools for testing previous versions of IE this week, including a webpage scanner, a partnership deal with BrowserStack, and — my personal favorite — pre-built VMs for every version of IE since 6.
3 tags
2 tags
"Working people to death to ship any one feature or product is a poor strategy,..."
– DHH on Your life's work
3 tags
A Firm Turn Toward the Objective: Josef... →
A fascinating and personal recount of the impact left by renowned Swiss designer Josef Müller-Brockmann.
3 tags
Form Follows Function →
Back when Flash was all the rage, one would find experimental sites like this all the time. It seems less common in the HTML5 world, which really makes this a gem.
2 tags
4 tags
"Tweaks and polish happened in parallel as I finished off features; I like..."
– Loren Brichter, Interview on Startup Juicer
3 tags
The Great Discontent: Chris Shiflett & Cameron... →
The Great Discontent interviews two of my favorite people from across the country who, among their myriad roles at Fictive Kin, also run my favorite web conference, Brooklyn Beta.
2 tags
What's your favorite website CMS? →
I posted a little question to Branch, curious to hear from all you web designers and developers, especially those who do client work.
4 tags
6 tags
4 tags
4 tags
2 tags
"I've always been pushing that envelope. I want to risk hitting my head on the..."
– Quentin Tarantino, Q&A w NYTIMES
6 tags
CodePen Pro →
CodePen is becoming a fantastic tool for showing off bits of code, testing changes, and exploring others' code. CodePen Pro looks to be an excellent addition to the service with a slew of new features.
3 tags
3 tags
Watch
New Myspace is looking fantastic.
4 tags
Responsive Measure by Josh Brewer →
thisisresponsive: Josh Brewer created a nice tool to maintain typographic measure for responsive design.
4 tags
3 tags
5 tags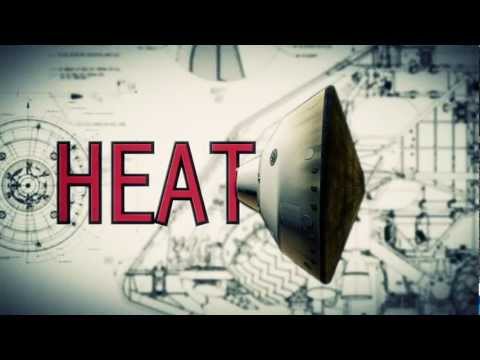 4 tags
3 tags
2 tags
"In your heart, you hate the piece. You want it to go away because it sucks. You..."
– Don Charlton, Why Designers Need to Act Like Narrators
6 tags
4 tags
iconmonstr →
A nice, growing, collection of free glyphs. Includes SVG downloads, so you can easily import the icons into Icomoon or Fontello (if you're like me and prefer webfont-based icons).
3 tags
"One of the best pieces of advice I can give to a designer is to be..."
– Yaron Schoen, design lead at Twitter NY
3 tags
Designer in Residence, Benchmark Capital
I'm very excited to announce that I've taken a position as Designer in Residence with Benchmark Capital. For those who don't know, Benchmark is an bay area, early-stage venture capital firm which has invested in some of the best products in the industry — Apps and services that I personally use every day, like Twitter, Uber, and Dropbox. We will be opening an office in San...
3 tags
3 tags
"The Vietnam Vets memorial offended a lot of people. The design of Google made..."
– How to live happily with a great designer, Seth Godin
2 tags
Cast Irony: The case for a 7.8″ iPad →
castirony: I've been talking to some people on twitter about the technical feasibility of Apple one day introducing a smaller and lighter iPad. The general opinion I'm seeing is that it would require a change to the dimension of the screen in points, or the touch targets would be so small that it'd be…
4 tags